My Story – short version
"And the day came when the risk to remain tight in a bud was more painful than the risk it took to blossom."

Anaïs Nin
My Story – long version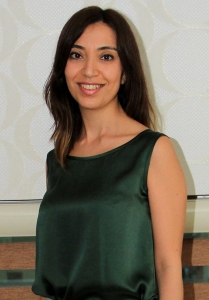 Work has always been a source of fulfillment and growth for me – a meaningful and essential part of life to serve a purpose. My search for meaning and passion in work domain led me to choices that turned out to be turning points in my life.
First turning point; I proactively quitted my first job at a leading international company in the telecom industry. I was happy at this job and I still wanted to use my potential more and to go after bigger dreams. That dream was to be an entrepreneur in the tourism sector where my family was already an entrepreneur.
Second turning point; while gaining invaluable experience and realizing part of my dreams as an entrepreneur, I also had new dreams – dreams coming out of the continuing self-discovery process. My choice which led me to the second turning point in my life was much more challenging than the first one. I went to London to do an MSc in Applied Positive Psychology many years after my BA in Economics. I had a very fulfilling experience in London that nourished and expanded my heart, mind and spirit. I would never imagine that education life could be such a meaningful and joyful experience. In addition, I completed the CTI Coach Training Program and attended various short trainings and workshops in the psychology and personal-development areas during my stay in London.
My journey until now has taught me that it is possible to change and transform our lives in the way we want and I am continuing my never-ending learning and growing journey.
Now; I am at where the meaning and passion cross. I am here with my never-ending love of learning, my deep curiosity about people and life, my yearning to share, my passion to inspire and to be inspired!
Education
• CTI Coaching Certification Program, The Coaches Training Institute, USA
• Co-Active Coach Training Core Curriculum Program, The Coaches Training Institute (CTI), London, UK
• MSc, Applied Positive Psychology (With Merit), University of East London, London, UK
• BA, Economics (With High Honor), Sabanci University, Istanbul, TURKEY
Other Trainings and Workshops
• 7th European Positive Psychology Conference 2014, Amsterdam, Netherlands
• Mindfulness-Based Strengths Practice (MBSP) for Practitioners by Ryan M. Niemiec, Amsterdam, 7th European Positive Psychology Pre-conference Workshop, 2014
• The Fundamentals of Psychosynthesis – The Institute of Psychosynthesis, London, UK
• Psychology and Spirituality Course – UCL, London, UK
• 6th European Positive Psychology Conference 2012, Moscow, Russia
• Workshops and Seminars – The School of Life (http://www.theschooloflife.com), London, UK